Angelina Jolie, who was promoting "Salt" film, has some shocking photographs from Star magazine.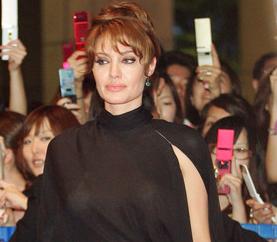 Angelina Jolie joined Twitter but fans couldn't be able to see her Twitter since she locked her account.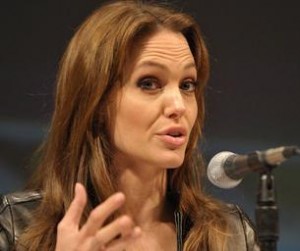 Angelina Jolie wears a stunning outfit of a black pencil skirt and black leather jacket for her appearance at Comic-Con 2010.