Erin Andrews attended a news conference on Capitol Hill in Washington, D.C. on July 27.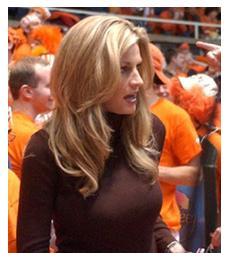 Vanessa Hudgens, who was wearing a blue dress and a necklace, attends LG fashion event on May 24.
Drew Barrymore hates surfing the Internet for love – because it has taken all the romance out of dating.